Placement test & Automatic progression

Firstly… the placement test 'Shark Challenge'
When students first sign in, by default they are given a placement test.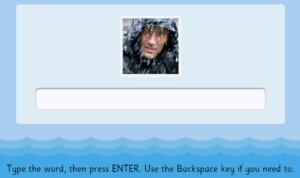 The placement test is called 'Shark Challenge' and consists of spelling games.
You can leave your students to complete the Shark Challenge (and also the below 'Supershark') independently, at school or at home. 
Wordshark is very flexible – if you prefer, it's possible to bypass the Shark Challenge.
Tell me more about Shark Challenge! 
Then… automatic progression 'Supershark' 
After the Shark Challenge, your students are automatically placed in an automatic progression course called 'Supershark' (no intervention needed from a teacher!) However, you do have a manual override – to reset their placement at any time.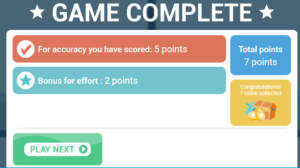 Games selections are cycled-through. Certain 'games' also serve as spelling tests, and students are moved on to the next list when they achieve a specific spelling score.
Supershark follows the 'Wordshark' course which starts with letter sounds and simple words and follows through systematically to long difficult words. To view content in the Wordshark Course click here (pdf format)
Tell me more about Supershark!