How schools use Wordshark
Most schools use the automatic progression course, Supershark, following the progress of their students and having a copy of the Wordshark course for reference – resetting the Unit where necessary – to an earlier or later place. Pace through this course can be calculated bearing in mind each unit has on average about 6 or 7 lists.
In addition to this, schools like to set work, based on the spelling patterns and rules they are currently working on. They choose from the published courses (using Search) or create lists of their own. These, for example, could be vocabulary lists, or examples of words spelt wrongly in workbooks or further practice of particular spelling patterns and rules.
Questionnaires/basic usage data tells us… 
| | | | | |
| --- | --- | --- | --- | --- |
| Using Automatic Progression? (Supershark) | Setting Work? | Creating Personalised Lists? | Allowing Free Play? | Using at school & at home? |
| 88% | 65% | 56% | 62% | 50% |
What teachers value most of all in Wordshark?
Setting Work
Assessment
Rewards for students
Facility to add own lists
Report/review from a school; implementation Model for Wordshark
7/7/22 by Lyn Nelson, Literacy Leader, St. Leonard's Catholic Primary School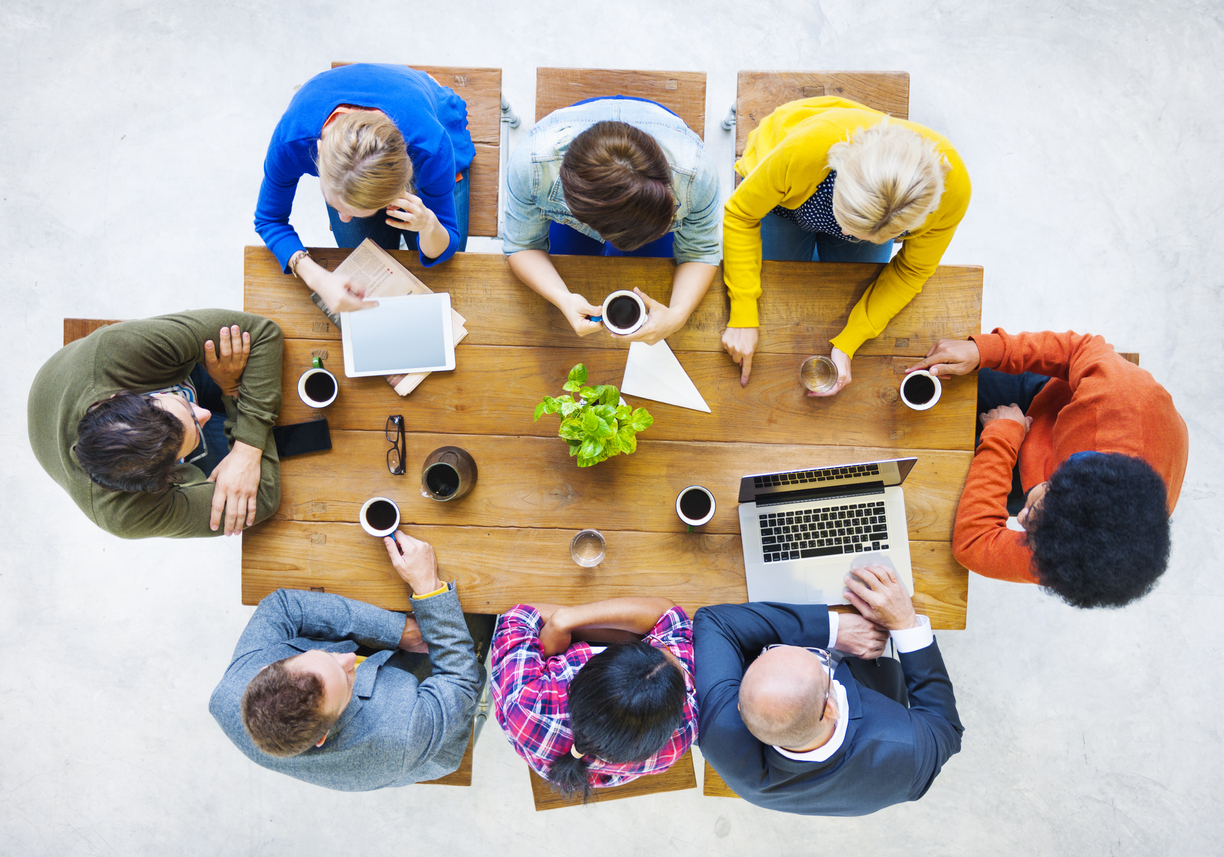 School Level
Why we chose Wordshark: St. Leonard's is working hard to ensure our literacy program aligns with the science of reading. We have adopted a school wide, systematic phonics program and we implement termly monitoring at both the cohort and individual level. A significant challenge, particularly in the early years, is the widely different phonic skills of students within each class and teachers find it time-consuming and difficult to personalise each students' learning. The literacy leaders were reassured by the evidence base for Wordshark and found it aligned with our goals and approach. We valued the game format to engage students, particularly as our state was in lockdown for vast periods of the Covid pandemic. Wordshark enabled us to assess students and provide personalised learning throughout our extremely long lockdowns. The program was initiated across the junior and middle school (Foundation to year 4) and for target students in the senior classes.
Literacy Leader
The literacy leader conducted Professional Learning Team meetings with staff to share the research, rationale and to build teacher capacity and share expectations for Wordshark implementation. As we were in lockdown when we implemented the program, we conducted online parent sessions to explain the program and our rationale for implementation. This was particularly helpful in getting the parents to value and support the program. The Literacy leader also monitored student usage and data and reached out to support families in accessing the program and trouble shooting.
Class Teachers
At St. Leonard's, class teachers have a strong focus on implementing daily phonics instruction aligned with our scope and sequence. Wordshark is used to give children the opportunity to practise skills at their own level. This is set as daily home practice and the data from student results supports the further planning of phonic instruction.
In class, Wordshark is also accessed to support teaching via IWB. Teachers use the Wordshark Course Summary to locate specific skills to support their teaching.
Where the learning intention might be to read and spell words ending with consonant blends, teachers might share the blending and segmenting activities from level 8, having teams or individual students complete the tasks. At the end of the work, students might have their mini whiteboards while the teacher shares one of the spelling games or checks and students answer on their whiteboards enabling the teacher to view students skills and results during the lesson.
Teachers also use Wordshark to support vocabulary development by linking it to the literature used in the classroom. The year 3/4 teachers have a strong focus on building students vocabulary. Target words are selected from the texts children are studying and the teachers use Wordshark to customise a unit based on the text. This provides children multiple exposures to new words to develop their understanding of meanings and their ability to fluently read and spell more complex words from texts.
When specific grammar skills are being taught (i.e. homophones) Wordshark units are set either in the class program or as revision activities in homework. As with all Wordshark activities, this facilitates explicit teaching, multiple exposures and personalisation of the learning for each student.
Support staff
Wordshark Online offers fabulous opportunity for learning support staff… having low skilled students work on the program under supervision (so you can ensure they get the opportunity to articulate sounds, read aloud etc.) is golden.
Efficacy
As part of a determined effort to improve the teaching of phonics in our school, Wordshark has been invaluable. It has been a highly effective means of providing personalised programs for students, enabling frequent practice of core skills and it provides us with strong feedback about each students progress. Spending time to make sure staff, students and families understand the program and 'buy in' has been key to ensuring strong usage and good outcomes. It has become a highly valued resource in our literacy program. I'd recommend it to anyone.
Ideas and advice from the Wordshark team 
Wordshark online can be used effectively in the development of language skills. The different ways of using it can address reading, establishing meaning through print (the words used in context), the ability to spell at all levels of English spelling, and can also develop vocabulary.
It can be used at whole school level, class level, group level or individual level.
It can be used across the curriculum, for the whole ability range
It can be used with a very wide age range.
It can be used to plot progress in spelling and reading and used as a tool for planning work
There are 3 'modes' of how the program can be run using:
Supershark automatic progression course – available at all times.

An initial placement test (Shark challenge) adapts to the spelling ability of different students and places them in the Supershark course. They can then progress through this sequential course – a good success rate is needed in a spelling test to move them automatically to the next list. The teacher is alerted by email if intervention is needed (with advice on this in the Knowledge Base).
It has a manual override re placement if needed
Either or both of the other modes, number 2 and 3 below, can be added (or removed) at any time…
Set work – allows the teacher to set students work from lists in any of the Wordshark courses – or create their own
Free Play – for the independent learner – giving free access to all the lists in one or more of the available courses
Frequency of use
At least 3 times a week for 15 or 20 minutes. Alternatively, the daily duration can reflect the age, so a 7-year-old would play the games around 7 minutes each day.       
Using Wordshark with the whole school – use as a general whole school approach to spelling.
Using Supershark. Students can work through the Supershark sequential course from where they are placed. The 44 Units cover simple 3-letter words through to complex multisyllable ones.
Following the National Curriculum course (English) working through the Units associated with each year group. Use in class and set as work for students to work individually in class and/or as homework. A whole or part of a Unit can be set at a time – or can be reached via Free Play if granted for that course together with instructions on how to find it.
Shark club – making time during lunch to play Wordshark
Allowing 'Free Play with instructions of what Course, Unit and Word list to work on.
Records can inform planning…
Targets and review of progress in Supershark and other sequential courses
Set targets – number of units to aim for in a given time. One unit per month would be good progress for most.  Review group progress and individual progress using the 'Student progress' tab – and for Set Work results – under the Set work tab.
Reports can be:
For 7 days, 30 days, 6 months, 1 year
Unit, List or games detail
Group v individual
Group reports show overview progress in the Supershark Automatic progression course, test date & placement, any resets, current unit & list, and time spent over the period selected.
Individual progress shows % performances, actual misspellings, and time spent.
Set work results show number of games completed and incomplete, highest test score, actual misspellings, and time spent and whether work is complete or not.                
Class work
Class work – Support different spelling topics for class teaching (e.g. on an IWB and could be extended to spelling investigations), and for homework. Use the Search box and/or the course summaries to find and plan these from the published lists – or create your own. Set some work to practise these at home and under the same 'Set Work' tab, check class progress and drill down for individual progress.

Spelling topics – use appropriate lists and search for different letter patterns, alternative sounds, alternative spellings,  common confusions, common errors, doubles, high frequency words, homophones, multisyllable words, open syllables, phonics screening check, soft c, soft g, roots,  'silent' letters, split diagraphs, statutory lists, unexpected letters, syllables etc
Spelling rules, such as suffixing rules, split digraph, soft c soft g etc
Grammar topics – use appropriate lists (use search to type in something like prefix, suffix, noun, verb, adjective, adverb, building nouns, building adjectives, preposition, plural, superlatives, short forms, possessive apostrophe, building).
Single word Vocab – introduce a 'word of the week' – and compile own list of associated words ( similar meaning/prefixes & suffixes / similar spellings etc) and set as work.

Subject vocabulary – make own list and set as work for reading and spelling – to introduce a topic or subject lesson for reading spelling and meaning. Build up bank or course. These can be shared with other teachers within the school.
Subject vocabulary including meanings – make own list but adding quiz clues or definitions Using the 'definitions list' facility where you add a second recording which will be played in the games. For example, you add a word (and picture) of 'Saturn' and add a second recording – 'the planet with rings'. In 'My play words' you hear 'Saturn: the planet with rings' but in the games you hear only the definition in order to identify the correct word. The teacher can do this or encourage the students to think of the quiz clues/definitions.  thus introducing them to the word meanings in an enjoyable way. Using their own words and even own voices can be highly motivating.  The lists can then be set as homework.
Make Own Lists of vocabulary and names to be encountered in a book the class will read/study together.
Gather lists of words from written work and reading assignments that often give trouble. Compile lists together – maybe using students' own voices – and even images. This can be done at class or small group or individual level.
Carry out a spelling investigation using a particular word list as a trigger for – or confirmation of – the investigation
Primary
For 5-7 year olds – most schools will actively teach decoding and encoding skills, with the necessary sound and letter correspondence and easy letter patterns. Use Wordshark lists to introduce these spelling concepts and topics using the sequential courses – dipping in or as Set Work.   The Blend and Segment games will support phonic work. The phonics screening component (end of Year 1 in England –in the National Curriculum course England for aged 7+  is very useful. The student should play the 'Say word' game accompanied by an adult to log responses.
Children who are able spellers will be able to use the Supershark automatic progression course with a minimum of support from this stage onwards. Use the program as described for 'whole school use'.
The setting of work and different activities are described above mainly under 'Class work' give useful suggestions appropriate to all primary ages.
Using it as an intervention program is also described elsewhere.
Parent involvement
Cooperation and interest from parents is extremely valuable. A sample letter home makes suggestions of discussing 'My Play words' and importantly why those particular words are gathered together in a list, also their showing an interest in the games their children choose, and establishing a regular routine of frequency and duration of practice and how to look for results.
Useful information communicating with parents
Encourage the use of a variety of games.
Suggest the use of earphones at home and for the child to work near, but not in the middle of, where the main activity is taking place. They should suggest for parents to 'step back' once their child understands what to do for each list  – and give space.
Parents might also like to add student Own lists for spellings sent home from school but are not included in Set Work.
For parents of older students, the balance of encouragement and participation needs parental judgement.
In secondary school
Introducing subject vocabulary – create own lists – for reading and spelling. Build up a bank own lists or a course. These can be shared with other teachers within the school and used in Set Work.
Comprehension of subject vocabulary. You can create your own list and tick the 'definitions' box (see earlier). You can record each word then add a second recording which will be played in the games. Students can research and suggest the quiz clues/definitions thus introducing them to the word meanings in an enjoyable way. The lists can then be compiled and set as homework.
As Catch Up – using the Supershark Automatic Progression course used as a Catch Up program – with teaching support when needed.
As support for a spelling program that the school uses. Use the Search box and/or the course summaries to find and plan these from the published Wordshark lists or create own.
Adults
Though mainly school-based, the program can be used with adults to some effect.
The content of the Wordshark course is suitable and the photos include adults.
Many of the games are suitable for adults.
The groups that can be included are for those in further education struggling with the requirements for basic literacy skills needed for job qualifications, dyslexic adults who are wanting a second chance at learning to read and spell, offenders in the prison system or institutions for young offenders.
Special groups  – SEN, G&T, EAL
For individual lessons – see at end. For different groups, it is useful to bear in mind the following:
Dyslexia and poor spellers in general – Use the Wordshark course or Alpha to Omega as both are sequential. Use the multisensory nature of the games including Say Word. Use headphones for homework. Pay great attention to 'My Play words' – see individual lesson at the end. Teach and then support with the appropriate list. Check out meanings when linking the words with their photos. Consider combining with a hand-held white board/paper to handwrite the words as well. Even though irregular it is good from time to time to encourage Own Lists to reflect personal interest. Have a structure to teaching sessions and a routine for homework. Sometimes this group are given class spellings to learn in addition to individual support – so with help from an adult or sibling, to ensure accuracy, the student may put this list in as their own list (as distinct from a teacher's own list) to practise. (The teacher will not see this.)
Dyspraxia – draw attention to speed slider and to options e.g. in Sharks – the automatic shark catching. Use headphones for homework. Have a structure to teaching sessions and a routine for homework.
Autistic SD – check out which games are suitable for individuals as there might be ones to be avoided because of 'noises' or characters in the game e.g. witches, sharks etc. Change background colour if appropriate. Vocabulary for own special interests can be included in Own Lists.
Background colour sensitivity – in 'My Profile' – choose the appropriate colour.
Reluctant learners – will need teaching support and encouragement to contribute to personal lists and use of own voices and choice of images. They will also need encouragement and charting of their achievements to see their progress.
G&T – create their own lists and use Definitions lists to create quizzes. Prepare advanced technology lists and unusual vocabulary.
EAL – Use the 'Everyday vocabulary' lists if very new to English. Otherwise use Supershark whilst checking that they understand the main teaching points in each Unit.
Online teaching
Use the facility to copy student login details to the clip board and include in an email. Plan the work and have any Set Work ready. Get the student to sign in and share a screen – practise this procedure. Alternatively sign in as the student and share a screen and give them control which might be more efficient, particularly if you want to use the 'Dip in' through Free Play facility. Alternatively you may choose to use your own account for the teaching part of the lesson then Set work for homework. Considerations of connectivity may need to be addressed as a system like Zoom uses up bandwidth and certain times of day may be better re connectivity.
Holidays
It may help to add Free Play for a dip in approach to one or more courses during the holidays.
TAs  supervising students
Teaching Assistants may not always have access to teacher facilities including the ability to look at records, to set work or to create lists. Their support will be similar to that of parents. They should be encouraged to sign on as a pretend student and experience the Shark Challenge (test) for themselves and the Supershark progression course. They should also have a copy of the course summaries for an overview and for planning. They should be familiar with 'My Play words' and the games tabs, how Supershark works and how any Set work works. They can ask the student to sign on and together create students' Own Lists, but these need to be accurate and relevant – the teacher will not see them. The TA should be familiar with the information buttons in the program and the Knowledge Base (question mark at top right of screen).
SENCOs
To use the program effectively as a support tool, it is easier if SENCOs are the program administrator. They will then have an overview of who is being supported by whom and what is being covered. They can check who is using the program regularly, and with the help of school test data, whether individuals are working at the right place and pace in Supershark. A Unit a month would be a good target. Though many students with SEND will likely need intervention and special Set Work programs in Wordshark.
The SENCO can also have their own group(s) and teacher status.
For all groups
Teachers will need to introduce the program and explain the logging on procedure, the test (Wordshark Challenge), the word list and games in Supershark that will follow, also how to access any Set Work.
On first entry, students are given a test (Shark Challenge). The test adapts to the ability of the user and places them in Supershark (the Wordshark course with automatic progression built in). Teachers will need to check the student is appropriately placed in Supershark (comparing it with class writing and any standardized spelling tests used by the school), and use the manual override if not. The printable pdf course summaries (and detailed print outs) will help in this task.
[The Wordshark course is based on conventional wisdom plus our own careful research to refine the order of 'regular' spelling patterns or rules that children of mixed ability find difficult.]
Lessons with an individual student
In a first lesson it is helpful for the teacher to:
Discuss why these words are grouped together into one list– and any main teaching points.  In doing this draw attention to:
'My play words' where you can look at the word, listen to it spoken and see a photo (if available  – this helps games where pictures are part of the game).
The phonics slider at the bottom, the phonic breakdown of the word is shown with sound buttons – dots for single letters for a phoneme and a dash for 2 or more letters per phoneme.
Click on the phonic breakdowns of words to hear the phonemes followed by the whole word.
If it is a list with words of more than one syllable – draw attention to the syllable spit slide.
Draw attention to the vowels slider and see what part of the word represents the vowel sound.
Click to close 'My play words'.
Know how to select 'More words' if available (and desired)
Explore the following
From the dashboard – select Play Games.
Talk about Supershark – see which games tabs are available – and say these will change from game to game when you are playing Supershark.
Explore the games under the tabs
Encourage visiting a variety of games within each tab.
Select a game.
Show the instructions for the game (displayed and recorded).
Clicking on 'Play now' should bring the game up quickly but if the fish keeps filling up waiting a long time for the game to load – check your connectivity to the internet.
Once in the game – look at any Options and Speeds available (top left of screen and the 'Listen again' icon.
Look at score, errors and timer if available.
At the end of the game, click on 'Summary' and you will get a score for effort and for accuracy and how many coins you have earned. Reward games will also come up from time to time.
Exploring other menu tabs
'My progress'. This reports on how well you are doing in spelling check games – spelling games with the word 'check' in their title.
'Set Work – show how to check if you have been given set work.
'Ocean scene' – this is where you can spend your coins – explore how to do this.