Viewing progress
Students seeing their own progress
Pupils can click on 'My Progress' if working in Supershark (or working in other courses if they have access to this).
Students using 'Supershark'
Spelling reports are judged on the degree of success for a given word list when playing any of 3 specific games – these 3 games are spelling tests. At least 85% mastery is usually required.
You are given a series of drop downs so that you can tailor the reports to what you want to know.
Getting a group summary report: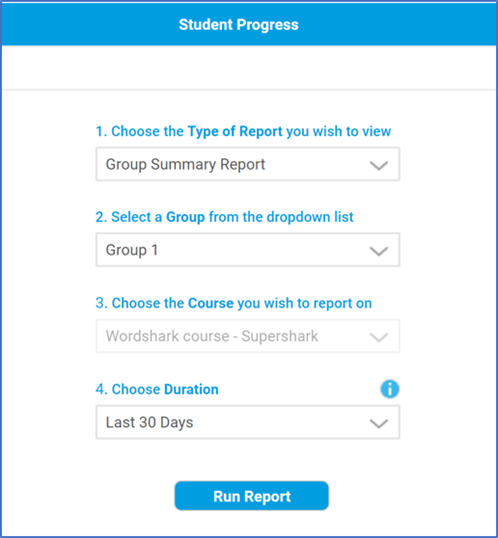 The Units of work (1-44) are shown on a progress bar with mastered units shown in green, incomplete ones in yellow, not mastered in red:

For individual reports you can select:
The course
The level of report detail – Unit / Word list / games
The time span of the report – 7 days / 30 / days / 6 months / year
Students working through Set Work 
A variety of information is reported on set work including the actual errors made:

Read more about how reporting works