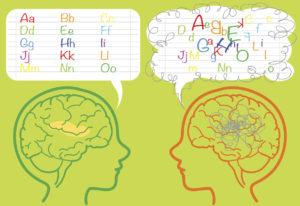 Wordshark has very much been designed to help students with dyslexia. It includes carefully designed games, structured lists, a phonic approach and provides the 'overlearning' that is often needed.
The program is also excellent for children with other special educational needs including ADHD, ASD, dyspraxia and for catch-up students.
10 ways Wordshark helps with dyslexia
The words are structured into lists and courses to make learning more effective – in addition to the 10,000 words, grouped into courses such as 'Alpha to Omega', you can also choose to add your own words
Phonics – the phonics options and games in Wordshark develop early reading skills and cater for SEN students of all ages.
High frequency words – as these words can present difficulties for dyslexic students, Wordshark includes the course 'High Frequency Words'.
Over 60 games provide incentives and rewards – perfect for reluctant learners and those with a short attention span.
Highly adaptable – multiple options and settings meet every need – eg slowing down games to allow more thinking time or changing the background colours to make words easier to read.
User-friendly and intuitive – easy for students to navigate.
Alphabet and dictionary skills – games help students who struggle with alphabetical order.
Allowing 'overlearning' but also developing underlying skills – the variety of games means that students meet the same words in many different contexts and never get tired of going over the same information.
Multi-sensory – students use their voice as well as their eyes and ears, and develop their keyboard skills at the same time.
Independent learning – students can enjoy working at a pace and level that suits their learning needs, seeing their own progress and building confidence.
Tips on using Wordshark for other Special Needs
Dyspraxia – The games in Wordshark that do not impose a time limit will be easier to play as will turning speeds down. There are other options too that will help dyspraxic learners.
ASD and ADHD – To reduce stimuli, you can make the games icons static, and set work so that only a restricted number of lists and games are visible. Headphones can be useful.
Visual stress – Some children find it easier to read with a specific background colour. Wordshark allows you to go into 'settings' and choose the preferred colour.
Children that have spent time out of school – The 'Wordshark' word list course is a good overall course to use, and the phonics options can be useful.
Headphones – These are recommended, especially for phonic work and when working in a noisy environment.
Phonics
Tick the 'Use phonics' box for a phonic approach… a dot is placed under each letter representing a single sound, and a dash under two or more letters which represent a single sound.
You can click on a word to hear it spoken – first it will give the single sounds (phonemes), followed by the whole syllable/whole word
Within the games, words are built from left to right, sound by sound and grapheme by grapheme, developing segmenting and blending skills. The various games focus on different aspects of these processes.
A 'Letters and Sounds' course is included in Wordshark, and practice lists can be used for the Phonics Screening Check
Wordshark is in a user-friendly format – useful lists of spelling patterns are sorted by intervention program (eg National Curriculum spellings/Alpha to Omega etc.)

Fantastic resource – of all the resources our deaf children have used, this has been by far the most effective for teaching phonics and spelling. Age range from 5-13 year-olds.

I had a boy in my class who couldn't read at all couldn't spell his own name. Our SENCO set up a daily program of 10 minutes 1:1 with a LSA and Wordshark and the impact was phenomenal. Over the years I was aware of our SENCO setting up programs for other students and the progress they were making. In 2013 I left the classroom and set up my own tutoring business at home. I bought both Wordshark and Numbershark to use with my students and they were both a massive help.  With Wordshark the option of following a program, using your word lists was great for instant support or setting up a scheme of work for a term. With many of my students they would bring their own spelling lists to my class and I used the facility to enter their own word lists to personalise the support. I now use this feature every week with my nearly 6-year-old for her spellings, and as soon as she comes home on a Monday she asks to play the shark game. 

Love it when they can see the progress they have made. Wordshark under pins their enjoyment of learning.

If I was stuck on a desert island with a group of children with Dyslexia, then Wordshark would be my luxury item!

Wordshark and Numbershark have the variety to meet the needs of the rarer disabilities and conditions.

We are a special school catering for pupils with moderate learning difficulties. Wordshark is used as part of our phonics course in key stages 2 & 3. Programmes of work are set up for each group at the start of each week to match the phoneme(s) being practised that week. It is particularly useful for us as it allows reinforcement of the pupils' work at their own pace. The additional motivation provided by the reward games keeps the pupils working.
Thank you for this wonderful resource. As a Speech and Language Therapist supporting children with dyslexia I use it constantly!
useful SEND organisations/information:
Dyslexia:
SEND:
National Association for Special Educational Needs (NASEN)
Professional association of teachers of students with specific learning difficulties (PATOSS)
CAMHS:
NHS Child and adolescent mental health services (CAMHS)