Wordshark is used in at least 78 countries worldwide, enabling learners to catch up, maintain, or get ahead with their literacy skills.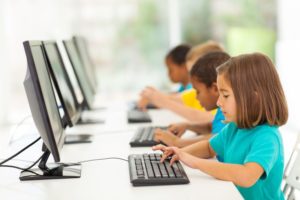 Used mostly with ages 5 to 15, Wordshark combines motivating games with structured learning. The program is mapped to more than one structured course, including the UK National Curriculum for spelling. All 11 courses can be 'dipped into' to meet the needs of different International school curricula and different teaching methods.
Wordshark's 10,000 word/sentence database includes words for everyday vocabulary and high frequency words. The program caters for teaching phonics, and is excellent for EAL students. You can also input your own words to be played with the games.
More than 60 specially-designed games
The range of activities, combined with multiple options and settings, provide teaching and 'overlearning' for students of all abilities and levels.
Especially good for SEN
Wordshark is particularly good for pupils with SEN, including dyslexia, dyscalculia, ADHD, ASD, and more. Wordshark is fun and motivating – perfect for reluctant learners or those with a short attention span.
Tracking progress
Any number of students can be registered to use Wordshark. Teachers can log-in to each student account to view progress and to see any words that students may be struggling with.
Ways to use Wordshark
The program can be used individually, collaboratively or for whole class teaching with the option to set work for an individual or a group.
Wordshark has been an integral element of my Specialist Literacy programme at GEMS Jumeirah Primary School and now at GEMS Wellington International School, in the UAE. I build it into my tailored 1:1 dyslexia support lesson plans to reinforce spelling strategies and work on additional cognitive skills simultaneously. It also serves as an excellent alternative for our children who can't handle regular spelling sessions in class. Our network version enables me to programme for each student and train staff to manage it themselves. A brilliant resource!