Wordshark is used in at least 78 countries worldwide, enabling learners to master English word reading and spelling.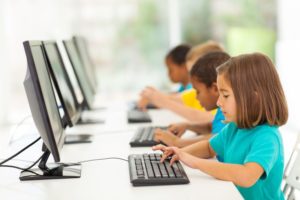 Used mostly with ages 5 to 16, Wordshark combines motivating games with structured learning. The program is mapped to many structured courses, including the UK National Curriculum for spelling. Wordshark's content can be easily adapted to meet the needs of different International school curricula and different teaching methods.
10,000 word/sentence database includes words for everyday vocabulary and high frequency words. The program caters for teaching phonics, and is excellent for EAL students. You can also input your own words to be played with the games.
Especially good for SEND
Wordshark is particularly good for pupils with SEND, including dyslexia, dyscalculia, ADHD, ASD, and more. Wordshark is fun and motivating – perfect for reluctant learners or those with a short attention span.
Tracking progress
All students take the baseline test (Shark Challenge) and are then placed in Supershark (automatic progression). Reports are judged on the degree of success for a given word list when playing specific (test) games. Detailed progress reports are available on screen or as a pdf.
Ways to use Wordshark
Automatic progression is the default but you can also choose to set work or add your own words, allocating that work to individuals or a group/class. Students can use the program in school or log in at home.
Wordshark has been an integral element of my Specialist Literacy programme at GEMS Jumeirah Primary School and now at GEMS Wellington International School, in the UAE. I build it into my tailored 1:1 dyslexia support lesson plans to reinforce spelling strategies and work on additional cognitive skills simultaneously. It also serves as an excellent alternative for our children who can't handle regular spelling sessions in class. A brilliant resource!