How Wordshark works
Wordshark is an extremely extensive, flexible tool with something in it for everyone. Equally, the basics of how to use Wordshark, can be described in 4 steps!
As the teacher or parent in charge you are called the 'administrator' and can set up other administrators or students by clicking on 'admin'.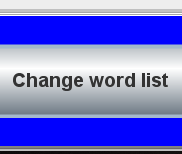 Step 1
Click on 'change word list' to choose your list.
You can go into the 'courses' such as 'National Curriculum' or you can use the 'search' facility to find a word, letter pattern or topic.
You can either 'dip' into Wordshark to work on a specific word list, or you can make your way through a whole course, starting at the top (or whichever starting point is relevant).
Step 2
Click on 'choose game' to see the games. They're grouped into tabs, for example, 'Spell'. The best suggestion is to use the 'Recommended' tab which gives you a nice range of games – each helping to reinforce the words in a different way. It also gives you the most relevant games for the words you have chosen.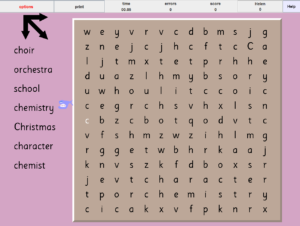 Step 3
Play the game, and after that enjoy the short 'reward' game! Then pick another game.

Step 4
When you've learned the words, choose a new list from the 10,000-word database, or you can add your own words.