Numbershark, along with its sister program Wordshark, is used in schools in at least 78 countries worldwide, enabling learners to catch up, maintain, or get ahead with their numeracy skills.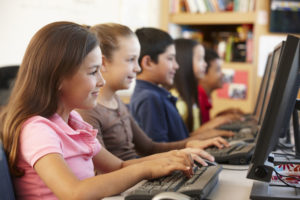 Suitable for ages 5 to 14, Numbershark combines motivating games with structured learning. The program is mapped to the UK Curriculum in a graded course, but you can also dip into it to meet the needs of your International school curriculum.
Numbershark is particularly useful for pupils with SEN, including dyscalculia, ADHD, ASD, and dyslexia, as well as for students learning English as an additional language.
Numbershark includes:
500 structured topics in easy-to-follow units of work
Visual representations of operations from addition and subtraction to fractions and decimals, illustrated with number squares, number lines, rods, objects, abacuses and more
50-plus games with multiple options and settings, providing teaching and 'overlearning' for students of all abilities and levels
Over 2,000 worded problems that develop the ability to choose appropriate operations, and introduce maths vocabulary and content in a structured way
Tracking progress – you can create an account for each student and keep track of their progress.