Register interest Wordshark Online!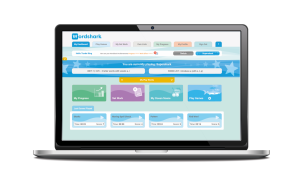 As part of a phased rollout, 'Wordshark Online' is being made available to international schools during 2021!
Please get in touch via the form below. We will get in contact, either with trial/price details if we are already making the program available in your country, or we will contact you as soon as this information is available. Thank you in advance for your patience.
What is 'Wordshark Online'?
'Wordshark' is a proven and trusted solution for developing reading and spelling skills across all age groups and abilities and has been rewritten to go online.
Take a look at the 'more about Wordshark Online' area!
Accessibility:
Access via small devices such as iPads or Chromebooks in addition to computers
Students will be able to use the program at home as well as at school – great for homework and extra practice
Teachers can also access Wordshark from anywhere: to check reports, plan lessons, set work/add own word lists!
New features:
The graphics and user interface are brand new, with photo/video support for words
An automated placement test and automatic progression mode help reduce teacher involvement
Improved reporting helps to monitor progress
Tech Spec:
Robust high speed broadband/fibre connectivity
A browser:Chrome, Edge, Firefox or Safari.
For Windows we recommend Chrome
For Mac and iPad we recommend Safari
8 inch Minimum Screen size
1024 x 768 or higher resolution *For Android tablets we recommend a minimum screen resolution of 1920 x 1080 (see Note 1)
4K / 5K displays (see Note 2)
Javascript must be enabled
Internet filters must allow access to *onwordshark.com
Chromebooks: minimum version Chrome 50+ (Note 2)
iPads:  Must be models that are currently supported by Apple. See Apple Support articles: Supported iPad models and  Identify your iPad model (open in new tabs)
Android: minimum version v7 (Note 1)
Smartphones, Internet Explorer, Tablets with other OS (e.g. Kindle Fire) These do not meet minimum requirements, and will not work with Wordshark Online
Note 1:  We are aware of an incompatibility with 8 inch Android devices with a resolution of 1280 x 800
Note 2: Users may experience minor issues with some features and content.
Have a question? Email online@wordshark.co.uk